The Diversity In Tech Awards™ is an annual event to recognize individuals and organizations that are championing the nationwide movement to increase diversity across the technology industry.
Nominate the deserving individuals and organizations!
Review the list of award categories below to learn more about the 2021 awards that will be granted.
It takes less than 1 minute to nominate any individuals (including yourself!) who have demonstrated the respective positive impact on the NYC education community during this unprecedented year.
On Tuesday, May 25th, 2021 we will host a virtual award ceremony to honor NYC students, teachers, and organizations that have shown incredible resilience and perseverance through this year's unprecedented nationwide transition to remote learning.
Benefiting
Equity in tech education: Mouse.org provides youth in historically underserved communities with enriched computer science and technology learning. Our Computer Science and STEM curriculum is taught in classrooms, as part of after-school programs, and online via Mouse's proprietary remote learning platform, Mouse Create. Our goal is to educate and empower students of color to succeed in STEM learning at public school, in higher education, and in their career exploration.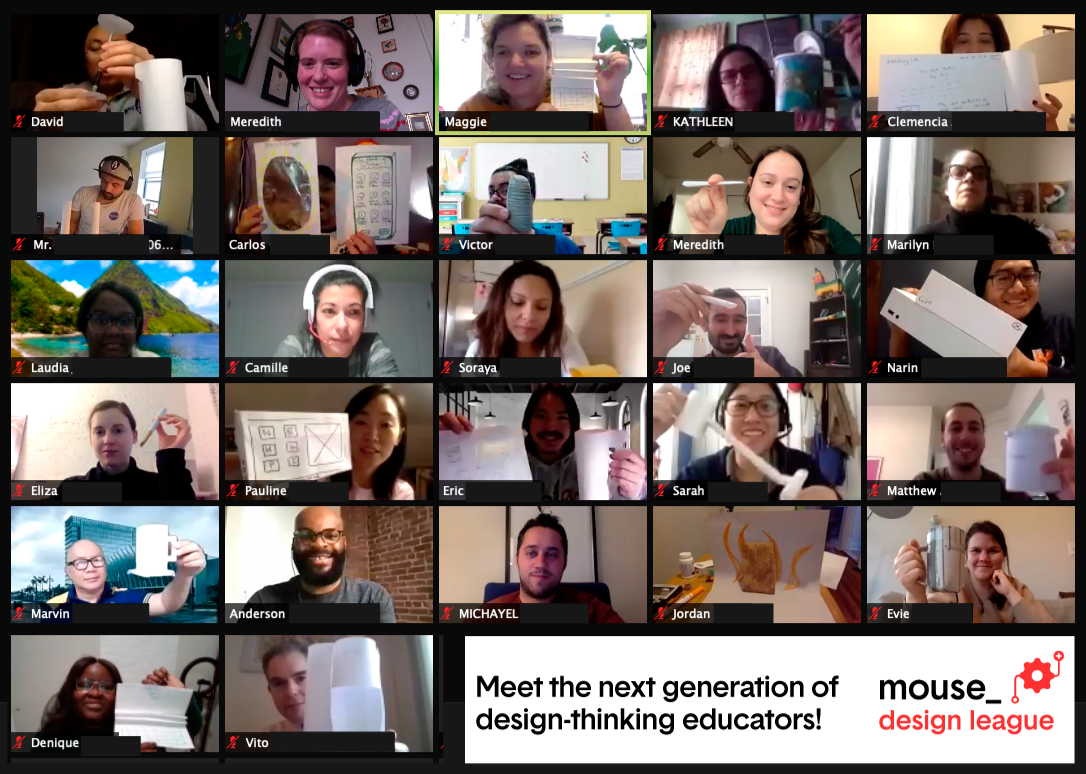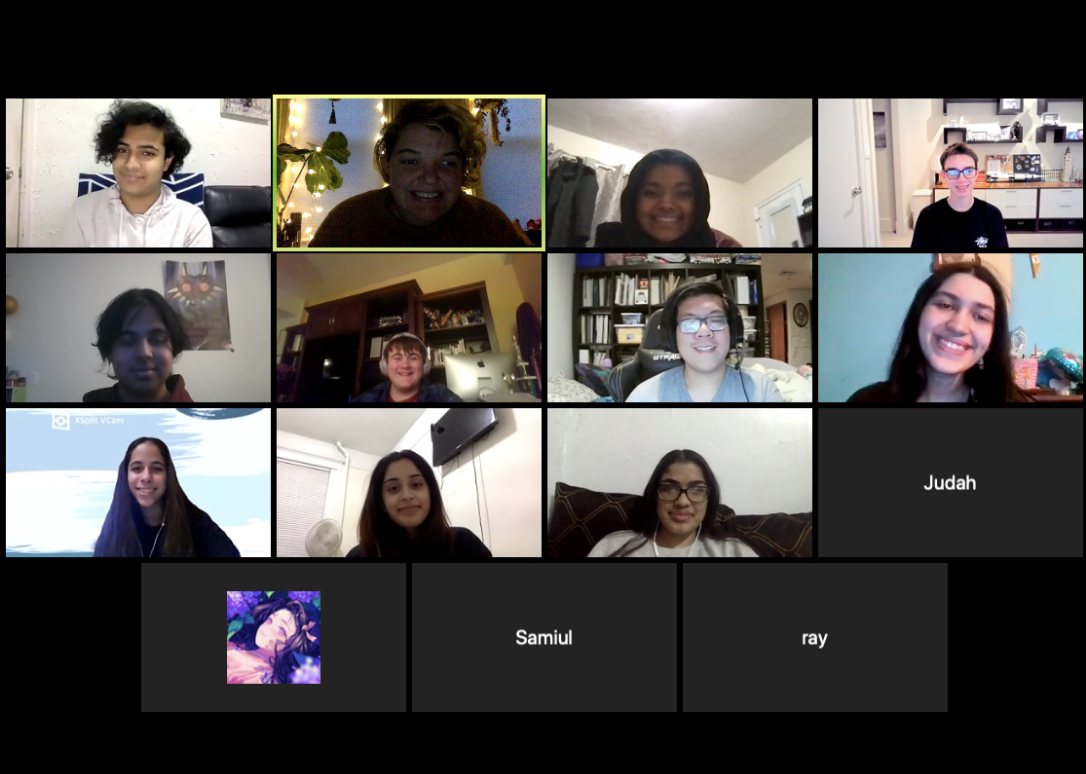 Award Categories:
Family Support
For educators rethinking family engagement to do more than inform families or push out information and truly engaging families through acknowledgment, assessing family needs and dynamics, cultivating and building relationships to build a holistic support system for students.

Making time outside classroom/school hours to serve as tutors, providing structure to the daily schedule and
Helping support connectivity and continuity of technology at home, and more
Partnering with families & caregivers to co-facilitate learning
Building capacity by using non-educator language
Interacting with family and students in their preferred language
Going above and beyond any of the above or not mentioned to support students and their families

Curriculum Creativity
Part of teach and planning is recognizing what each of our learners needs to be successful. That means adapting and customizing aspects of our activities and lessons
This category highlights educators that were creative in adapting their curriculum and instruction for a more inclusive classroom, so learners with and without disabilities could participate and learn

Alter the instructional arrangement: students work in groups of varying sizes, students team up with a peer partner and/or work individually, adds variety to small-group work
Alter the physical or social environment: mindful of & responsive to students with sensory and attention issues, & makes changes to the learning environment to meet their needs: give students choice (on or off-screen, etc)
Alter their methods & materials: multiple means of engagement & representation; offers learners many different ways to engage with absorb the content (incorporate more visuals to present content in different ways; checks for understanding more frequently using various methods, makes the most of technology available; provides additional models or demonstrations or differentiated reading materials based on reading level and/or interest for students who need extra support)
Alter the process or task: for some learners may modify or reduce the requirement of assignments; gives all learners multiple means of action and expression by letting them show what they know in a variety of innovative ways depending on how they best express themselves (students follow written, pictorial or audio-recorded task steps vs oral; allows for more creative ways for a student to show what they know)

Supportive Educator
Promotes a participative environment, encourages their colleagues to reach their goals and acts upon feedback. They are a role model for others and fosters a collegial environment. A supportive educator consistently engages colleagues in the decision-making process and represents the need of students, their department, colleagues throughout the school community.

Shares responsibility for grade-level and schoolwide activities and takes part in extra activities
Is a positive team player and contributes ideas, expertise, and time
Collaborates with colleagues to plan units, share teaching ideas, and look at student work.
Seeks out effective teaching ideas from colleagues, workshops, and other sources and implements them well
Involves teachers, staff members, parents, students, and the community in developing programs that offer equal access
Recognized as an outstanding advocate

Social-Emotional Support
3. Clear demonstration of how thoughts, words, and actions are motivated with a focus on students and clear evidence of impact on students, families, and/or colleagues
2. Clear demonstration of how thoughts, words, and actions are motivated with a focus on students but limited evidence of impact on students, families, and/or colleagues
1. Limited mentions of student-focused efforts and no evidence of impact on students, families, and/or colleagues
1. No evidence of a focus on students in thoughts, words, or actions

Community Difference-Maker
Spotlighting a community initiative or individual that is paving the way to make high-quality STEM education accessible to low-income students.
Individuals: A corporate individual, a community leader who is a leader in an initiative either inside or outside of a company to affect positive change in diversity in tech:

4. One or more examples of how the individual has led others to create new programs or services with a demonstrated impact upon a school or community (organized others to go above and beyond)
3. One or more examples of how the individual's involvement in leadership outside of the classroom has had an impact upon a school or community (went personally above and beyond)
2. One example of leadership outside of the classroom that is limited in nature or reliant upon existing programs (e.g. volunteers as a coach or tutor)
1. Minimal evidence of leadership outside of the classroom, or narrowly focused on in-classroom leadership

Awesome student
This award is for students that have made significant strides in their work and/or as a fellow classmate:

Student has made significant progress in your classroom
Student has been working to their potential
Student actively participates & puts forth their best effort openly or privately
Student has compassion & empathy and helps their fellow classmates, teacher and/or school community
Student advocates for themselves and/or others
Student embraces learning

Remote learning hero - student
This award is for students that have demonstrated leadership and excellence and made a positive difference in the classroom:

Student has creative ideas or has led new ways to aid their peers in learning/adjusting to the remote learning environment
Student collaborates and supports their peers and/or the teacher in supporting classmates in the virtual classroom
Student has created unique virtual projects and/or presentations
Nominate here!
Email diversityintechawards@mouse.org for more details or any questions including media inquiries and sponsorships.