Learning Design
We focus on competency, literacy, and dispositions for success in a digital age. We design original, project-driven learning content that helps youth build their ability to create technology with purpose, while exploring computing, electronics, games, design, and more.
Mouse believes that learning technology is no longer about basic engineering, computation, or information alone, but building the skills and senses to apply technology creatively to make a positive impact in the world around them.
Connect students' interests to skills and expertise
Apply skills to address local and global issues
Engaging lessons and projects for group and individual work
Build digital age literacies through problem solving and iteration
Content
Our projects and courses help you build an environment for learners to explore, deepen, and practice creative and technical identities over time. Educators from schools, community centers, and after school providers partner with Mouse to adopt, then adapt our programs to suit their goals.
Our educators integrate Mouse project curriculum into their programs and classes, choosing from courses that cover everything from web literacy to fixer skills, electronics to game design, and everything along the way.
Courses
Fixers, makers, designers, and media experts establish the foundations of digital age skills using courses that fit best with their interests and resources. Courses accelerate positive youth development outcomes, build practical expertise, and helps educators learn alongside their students.
Click on each course below or see more detail in our Courses Overview.
Design with Purpose
Groups working on the Design with Purpose course will research, brainstorm, prototype, and share their own technology innovation.
By practicing and applying the Human-Centered Design process, youth will learn to empathize with their users and design technologies that address an authentic need.

Circuitry & Electronics
The Circuitry & Electronics course encourages teams to design, create, tinker, and build with technology.
Participants build analog circuits with components like LEDs, transistors, and sensors. They program an Arduino microcontroller to create a digital music maker and light chaser. The course ends with participants designing and building their own digital circuit prototype.
Serious Games
The Serious Game Design course introduces youth to the building blocks of game design and the world of socially responsible gaming. Participants then research, design, and code a game prototype in Scratch.
Green Tech
The Green Tech course turns groups into sustainable technology leaders in their community. Youth build electricity generators, make batteries with everyday materials, and add solar panels to electric toys in order to better navigate the science behind eco-friendly technology.

Youth will also experiment to improve the technology carbon footprint at their school and lead a action campaign with their findings.
Web Literacy & Coding
Our two Web courses (Web Literacy and Coding) are all about creating, sharing, and exploring on the Internet.
Activities cover a wide range of topics including HTML, CSS, and JavaScript basics, search engine optimization techniques, defining online identities, the rules of remixing and open source content, analyzing the credibility of websites, staying secure online, and tracking how exactly websites get data to and from Internet users.
Intro to Design
The Intro to Design course gives youth the skills they need to begin creating original graphics, visual displays, animations and models.
Participants learn the essential elements to consider when engaging in graphic and 3D design. They use color wheels to choose color schemes, practice design layout techniques and create an original typeface. They also learn how to draw shapes and objects in 3D and to create models in 3D CAD (computer-assisted design) software.
IT Essentials & Admin
Two IT courses (Essentials and Admin) offer projects that introduce a broad foundation of computer literacy and computer science essentials for groups that are looking for great experience learning IT skills.
Participants will get hands-on with desktop and mobile hardware, software, network & Internet mechanics, operating systems, and security.
Tech Team
The Tech Team course is for groups looking to provide technical and user support at their site as a help desk. In addition to completing both IT courses, Tech Team groups participate in team building activities, build troubleshooting skills, develop routines and professional communication, and give back through community service.

Launch your local Design League
Building on young people's interest in creating new technologies, Mouse Design League is a youth design and technology program through which high school students learn about human-centered design and work with professional mentors to create technologies that address a social need.
Platforms
Mouse Create is our online learning platform, which provides hands-on, interactive projects that include everything from web literacy and fixer skills, to innovative content areas, like circuitry, game design, coding, and green technology.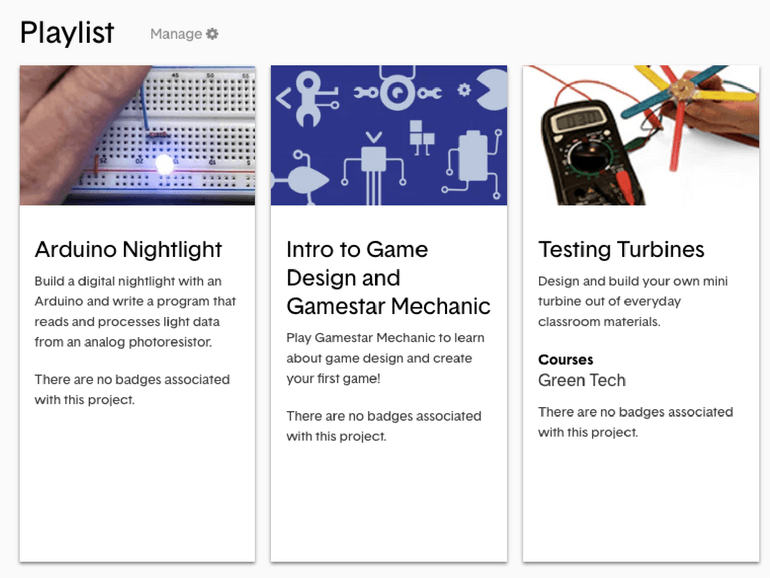 Educators and youth can select from many competency areas and create playlists that include the projects that best align with their learning and youth development goals.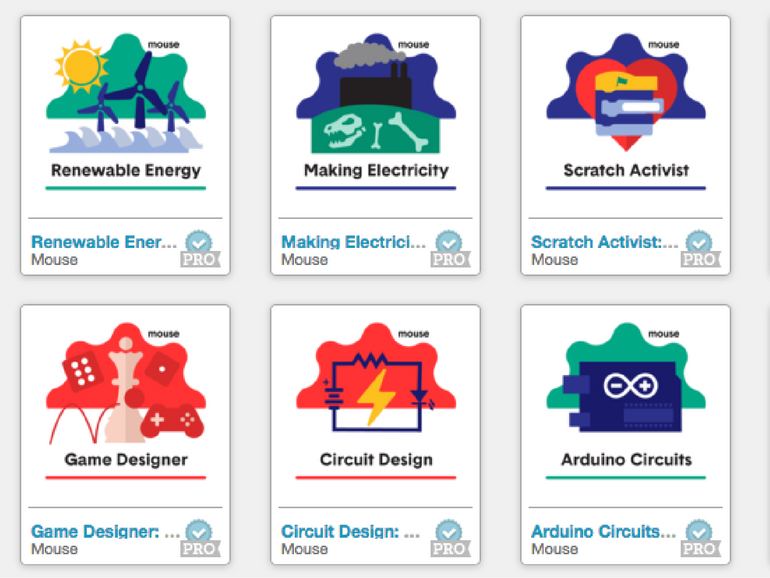 Youth will receive digital badges through Credly to recognize their accomplishments, which they can share on social media networks and college applications. Learn more about our Mouse Digital Badges.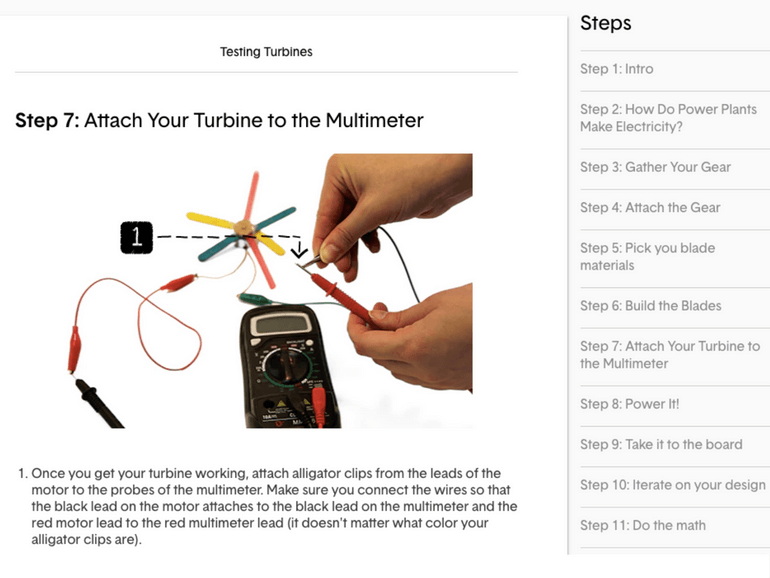 Projects have a step-by-step interface that empower self-directed exploration and 
pacing with educator 
reference material.