Learning Design
We focus on competency, literacy, and dispositions for success in a digital age. We design original, project-driven learning content that helps youth build their ability to create technology with purpose, while exploring computing, electronics, games, design, and more.
Mouse believes that learning technology is no longer about basic engineering, computation, or information alone, but building the skills and senses to apply technology creatively to make a positive impact in the world around them.
Mouse supports educators with quality professional development and training in K-12 computer science and STEM courses. Click HERE to lean more about how we support our educators.
Connect students' interests to skills and expertise
Apply skills to address local and global issues
Engaging lessons and projects for group and individual work
Build digital age literacies through problem solving and iteration
Mouse Create
Mouse Create is our online learning platform designed for young people to build the skills they need to apply design and technology creatively to the world around them.

Our projects and courses help educators build an environment for learners to explore, deepen, and practice creative and technical identities over time.
Educators from schools, community centers, and afterschool providers partner with Mouse to integrate Mouse project curriculum into their programs and classes, choosing from courses that cover circuitry, game design, web literacy, coding, green technology, and more.
Courses
Fixers, makers, designers, and media experts establish the foundations of digital age skills using courses that fit best with their interests and resources. Courses accelerate positive youth development outcomes, build practical expertise, and helps educators learn alongside their students.
Click on each course below or see more detail in our Courses Overview.
Mouse Design League
Mouse Design League is a design and technology program in which high school students create inventions to make a positive impact on the lives of others. Design League members develop creativity, problem solving, and collaboration skills, and build confidence in designing technology with purpose. See our recent projects!
Mouse has been running its Design League program for more than 10 years for NYC High School students. With the support of the National Science Foundation, we launched our first Design League in the Bronx with DreamYard in Fall 2017.
Our Learning Platform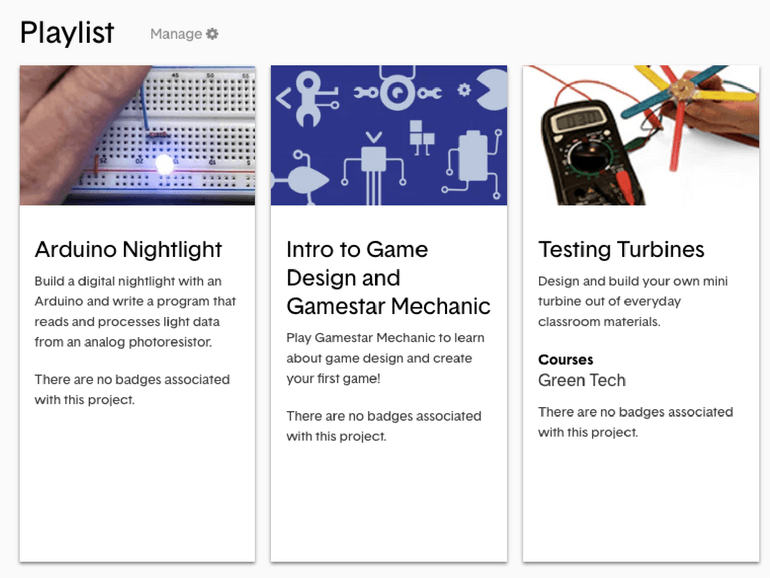 Educators and youth can select from many competency areas and create playlists that include the projects that best align with their learning and youth development goals.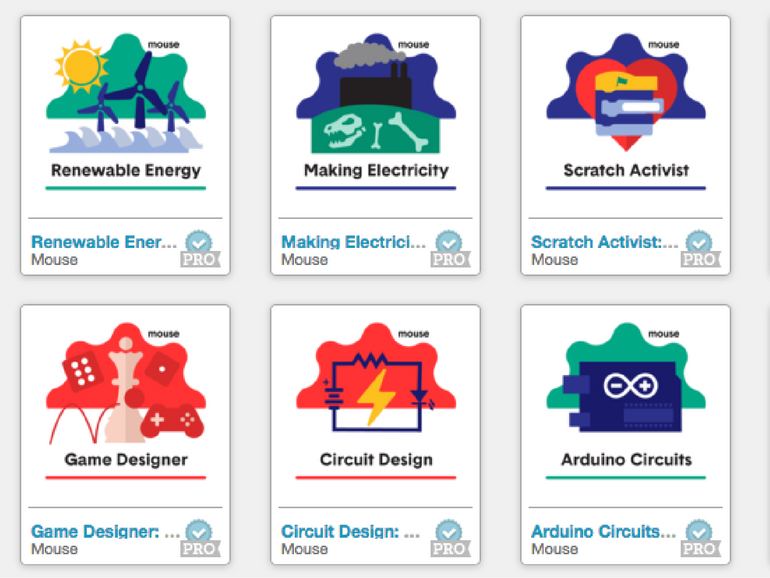 Youth will receive digital badges through Credly to recognize their accomplishments, which they can share on social media networks and college applications. Learn more about our Mouse Digital Badges.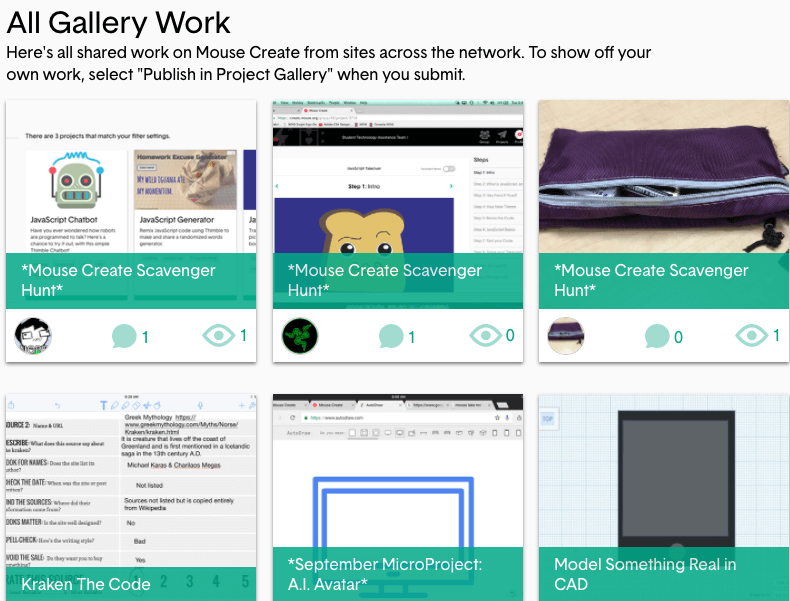 When youth upload their work on Mouse Create, they can publish to a project gallery to share their work with others and provide feedback on projects submitted across the network.